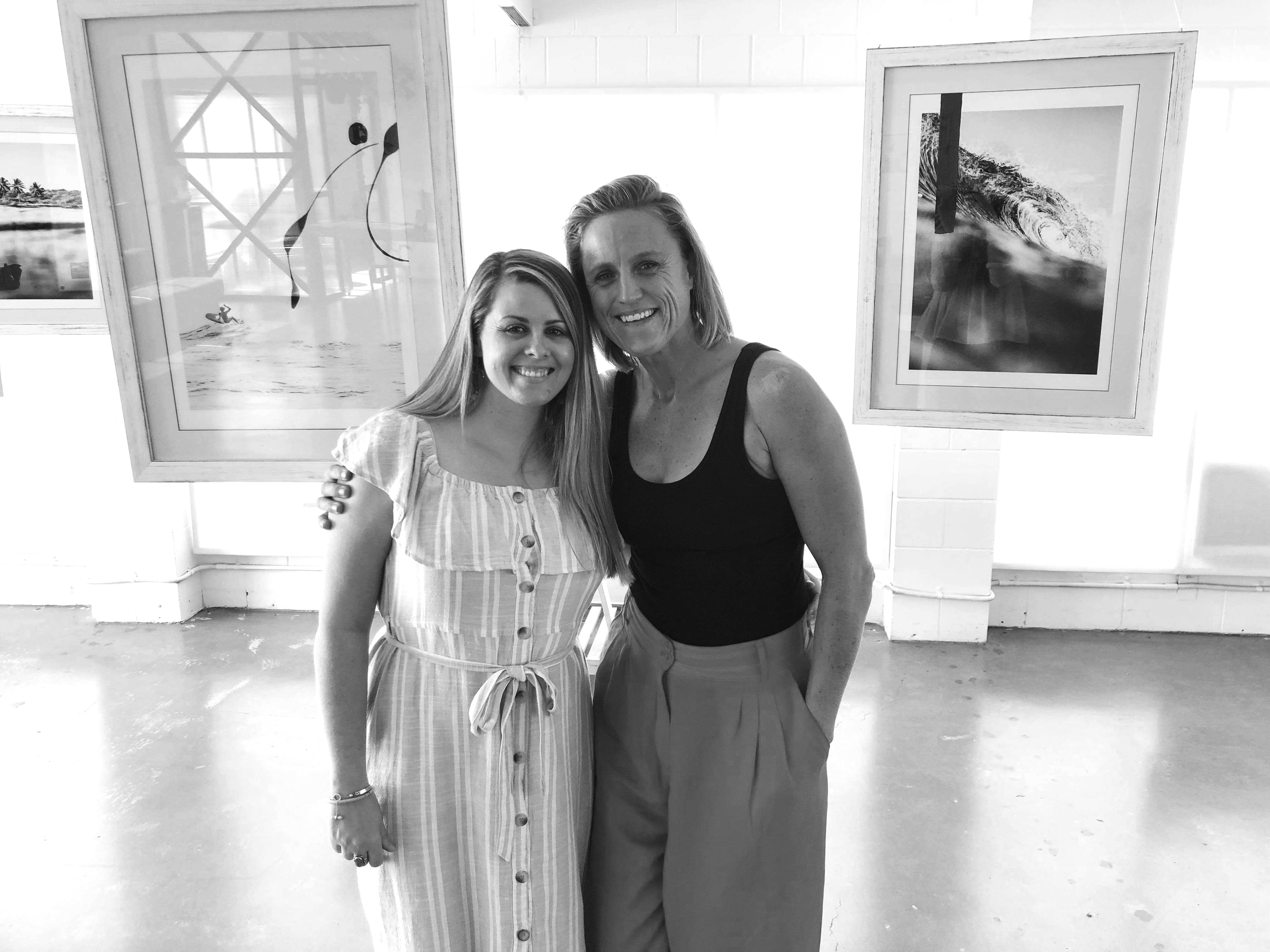 27 Dec

Graphic Design alumni exhibits work at Acid Test Art Exhibition

By Belinda Gillies

Acid Test Art Exhibition – December 13-15

Where:
level_one_seventeen 17 Brendan Drive, Upper Nerang, Queensland, Australia 4211

The arts culture on the Gold Coast is growing year by year. We are seeing an emergence of art shows, life drawing classes, live music, paint and sip workshops, live mural painting, and much more. Thanks to the expansion of Home of The Arts (HOTA), Gold Coast locals are bursting to see the creative culture in action. The new arts precincts have introduced the creative arts to the coast, and the creative community couldn't be happier!

Nerang's Acid Test Art Exhibition is the brainchild of local writer and artist @hellehowl. Hosted by Complete Print, I walked up the paint-laden staircase to the upper level where the exhibition is held, something reminiscent of a New York City loft.

As I arrived, the open plan room was an array of installation art, bold, bright prints, hanging frames and jewellery designs. Local creatives Dani Tranfield @bydanitranfield, Melissa Spratt @create_originate, @minirings, Nikki Fowell @eveningsongink, Dave Owen and Chey Morley were displaying work in the open space, talking to each other and visitors.

I was here to visit one of our Diploma of Graphic Design alumni, Kim Hanskamp. Originally hailing from the Netherlands, Kim has lived in many countries (Brazil and Dominican Republic to name a few), and is by far one of the most energetic, positive and charismatic students we have had at Entrepreneur Education. Her passion for creativity was clear when selecting to study Graphic Design to complement her existing creative abilities.

Kim is a talented photographer and seasoned surfer. The love of the ocean and environmental preservation is evident in her imagery, she regularly travels to locations to capture the perfect shot.

As I walked into the centre of the exhibition, Kim's work was hanging from the ceiling – 5 or 6 large prints in beautiful distressed white frames.  To the right of Kim's display, three or four other artists were live drawing on timber skateboards, engaging in an art session while visitors popped by and wandered around the artworks on display.

I was lucky enough to be Kim's teacher and see this project being brought to life while studying at Entrepreneur, for her 'Specialisation' project. A series of surf photographs were combined with mixed media (paint), providing a beautiful contrast between the greyscale tones and bright, energetic paint splats and scrapes.

Fast forward 6 months later and it was wonderful to see this work manifested into a full suite of images on sale at this exhibition.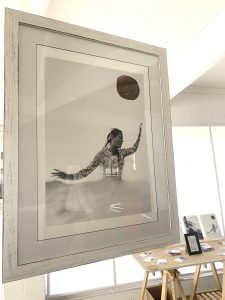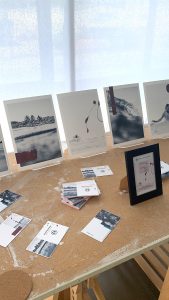 This exhibition was free, and all visitors left with inspiration and one-on-one interaction with each artist. A real treat for arts and culture lovers!  Kim has plans to exhibit her work publicly like this on the Gold Coast in 2020. Her work and style are unique and highlight relevant topics for Gold Coast surf and nature lovers.
Check out her work on www.kimhanskamp.com