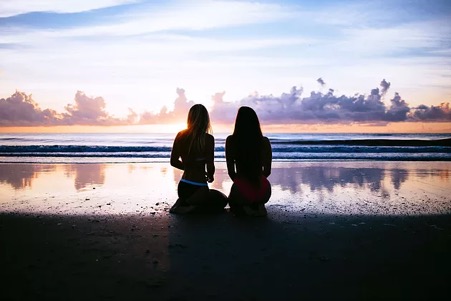 11 Mar

A day in the life
With Simona Berenyte
Graphic Design student
Australia is an amazing country; attracting thousands of international students every year, from all over the world. It could be because of the multiculturalism, the stunning landscape and infinite adventure opportunities, or just the desire to venture to the other side of the globe. Today, we're sharing the experience of Simona Berenyte, a Graphic Design student at Entrepreneur Education.
Travelling all the way from Lithuania, Simona didn't forget to pack a smile with her luggage! With the dream of visiting Australia she decided to study abroad and found  the opportunity to improve her creative skills while enjoying a year in the paradise of Queensland. Simona, now studying at Entrepreneur Education, is based on the fabulous Gold Coast, a world-famous Australian city stretching out over 66km of breath-taking white sandy beaches. Entrepreneur Education provides a wide range of courses including business, leadership, sales, marketing, photography, graphic design, health and trade. Led by her passion, Simona is now trying to be the best version of herself, improving her graphic design skills and chasing the dream of becoming a successful tattoo artist.
As an international student, the hospitality industry is a great way to enter the Australian workforce. It gives you the opportunity to build a dream lifestyle full of fun between school assessments, nights out and trips with your best Aussie mates – and that's exactly what Simona does!
In her day to day life Simona works 20 hours per week as a waitress in a popular rooftop bar. She also found her first position in a tattoo studio as an apprentice and with some time still up her sleeve before returning to her home country, she is enjoying her life in Australia.
To discover more about Simona and see how she loves spending her days on the Gold Coast, click below: