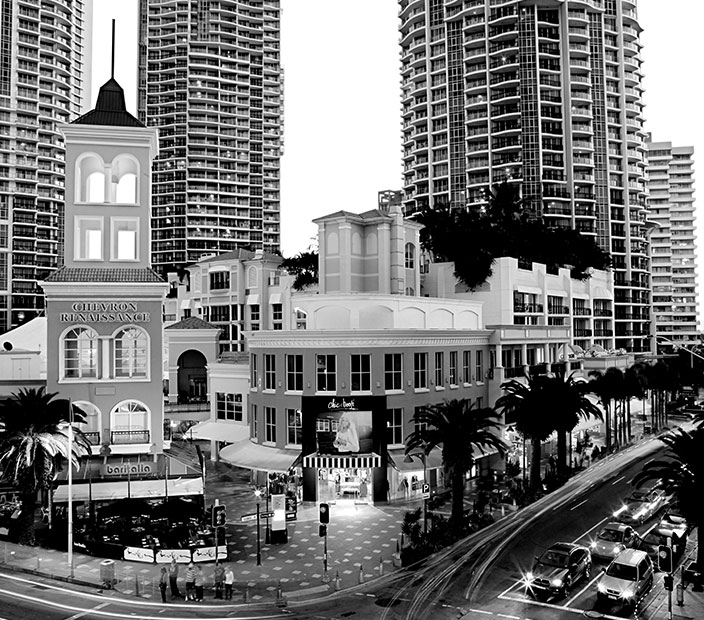 08 Mar

A Day in The Life of an Entrepreneur Student

Guilherme Almada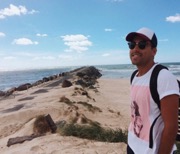 My name is Guilherme Almada. I was born and raised in Rio de Janeiro, Brazil. I came to the Gold Coast, Australia, over a year ago, in the summer of 2017. I'm currently studying Marketing and Communication at Entrepreneur Education and it's exactly what I was looking for. Here on the Gold Coast, I have found the perfect balance between social life, nature and an exciting outdoor lifestyle that I always wanted. I'll share a little bit of my routine with you all!
9:00am – HIT THE SURF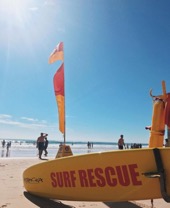 I usually wake up around 8am, have some coffee and go straight to the beach — which is out the front of my place — to swim and surf. The Gold Coast it is mostly sunny so I get to do this very often.
10:30am – BREAKFAST TIME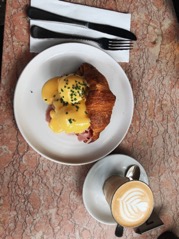 After some sunshine, salt and sand, I usually meet my mates to catch up and have some breakfast. My go-to order is Eggs Benny (a croissant with poached eggs, bacon and hollandaise sauce) with a large Latte (with an extra shot). It gives me the energy I need to get through a busy day!
11:45am – ON THE GO SMOOTHIE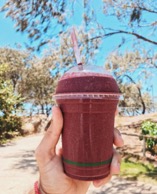 On my way to class, I like to grab an Açai smoothie. Açai is one of my favourite fruits and it's typically Brazilian – found in the Amazon. It reminds me of home, as I used to drink it every other day.
12:15pm – WORKSHOP IN CLASS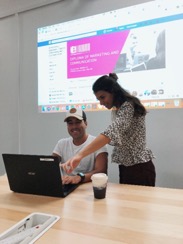 My classes start at 12:15 and Cherise is a great mentor. I chose Marketing and Communication because I'm qualified in Economics in Brazil so I thought it would be a great complimentary qualification. My plan in the future is to open my own business so I reckon this is a nice combo.
1:00pm – HINTERLAND HIKES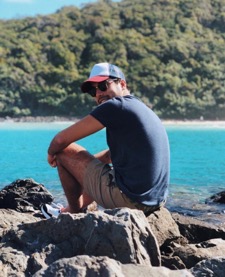 When I'm not in school, I enjoy the sunny days hiking or riding my bike to discover different and secret spots on the coast. One of my favourites is Tallebudgera Creek.
4:30pm – FUN IN THE SUN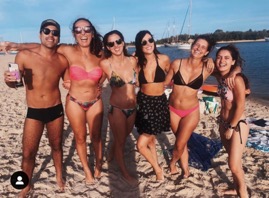 After that, I usually gather with my friends for another swim and to watch a beautiful Gold Coast sunset.
9:00pm – BEERS WITH PEERS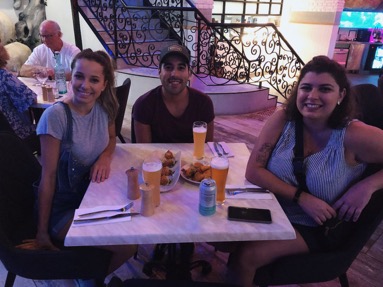 At night, on my days off work, me and my mates meet for dinner and drinks. The Gold Coast has so many cool options and we are always discovering different bars and restaurants.
TELL US WHAT YOUR IDEAL DAY ON THE GOLD COAST IS?