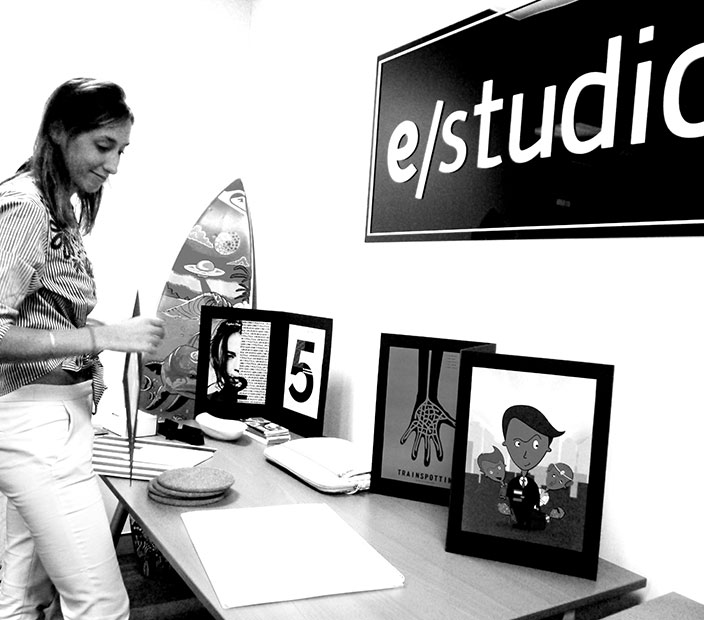 08 Nov

What does e studio 101 do?
What does e studio 101 do?
November 8, 2018
Are you looking to work with and learn from incredible mentors with real world experience in a collaborative and inspiring environment? E studio 101 is our very own in-house, professional, multi disciplinary design and management studio providing students with the opportunity to work with clients and gain valuable, real world experience within their chosen industry.
Our students from CUA50715 Diploma of Graphic Design are currently working with our e studio Art Director to liaise directly with clients and deliver design projects. This is an extremely unique and valuable experience allowing these students to gain proficiency in client feedback, briefing and rounds of changes.
Establishing a career as a designer goes far beyond just a shiny new portfolio – having exposure to paying clients who appreciate and adopt your work is what employers look for. It's all about building that portfolio of work and gaining creative confidence.
In our CUA50715 Diploma of Graphic Design, guidance is provided by the Art Director and mentor on how to design and navigate the software, but also the 'business' of design; getting work, keeping work and getting paid.  This is something that many graphic designers are not given the opportunity to learn about until they enter the workforce. By delivering this experience to our students, when their studies are completed, they are job ready and can either apply to work for an agency or work freelance for themselves… …because who hasn't had that dream to work from anywhere in the world, with just a laptop!
Take a look at some of the work our students have done for clients. Visit www.estudio101.com.au for more of their design projects.
Client 1: Sashimi Factory
Sashimi Factory were looking for a rebrand. After undergoing a business name change from Real Fish to Sashimi Factory, it was time to get some new branding to reflect this. The client asked for something similar to what they had with the necessary name change.
Designed by Giovana Nappo
Before: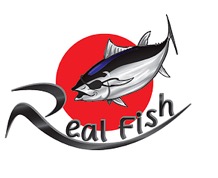 After:

Client 2: N&G Body Landscaping
Newly established business, N&G Body Landscaping were looking for some direction on their branding and image. They contacted e studio 101 for help and students spoke directly with the client who advised of colour scheme and style; green, red or black. The students took this information and pitched to the client who was given a choice of logos and styles. The final design was chosen and given to the client as a web version and final print version.
Designer: Saulius Ginetas
Final Design: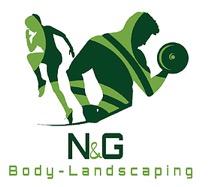 Print Design: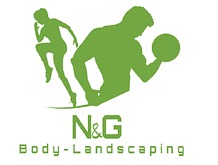 Client 3: Hunter Galloway
After recently undergoing some changes within the business, Hunter Galloway were looking to consolidate their branding across print and digital platforms. They asked e studio 101 for a new look for their business cards, letter heads and document wallets. Working with Hunter Galloway's existing colour scheme and style guide, e studio 101 gave Hunter Galloway a clean and fresh look. Check out the branding on their website here.
Designer: Amanda Duarte
Document Wallet: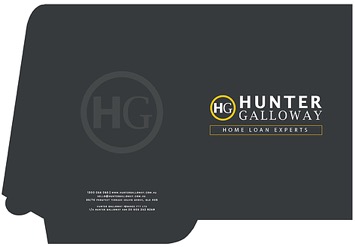 Letterhead: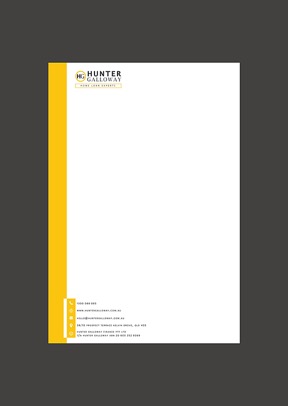 Business Cards: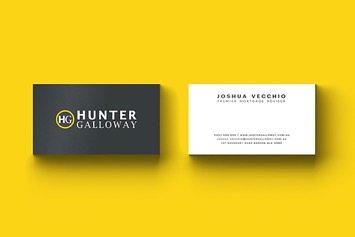 Client 4: Eyecandy Interiors
Eyecandy Interiors needed to launch their brand, go live and showcase themselves to the public. After giving e studio 101 a brief about colours and styles they liked, the designer workshopped the brand's style and came up with this beautiful minimalist, yet sharp design.
You can see Eyecandy Interiors new design in action on their website here.
Final design by Bruna Rocha.
Logo:

Client 5: Hampton Blinds
Hampton Blinds had the product but they didn't have the branding. Hampton Blind's Director Matthew sent e studio 101 the completed client brief, describing exactly what he were looking for. Over 6 students then sent out a range of brand options for the owner to review and one logo was chosen.
The final selected design was created by Kim Hanskamp.
Logo: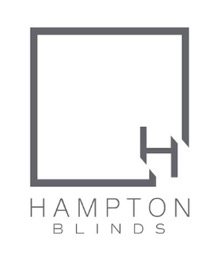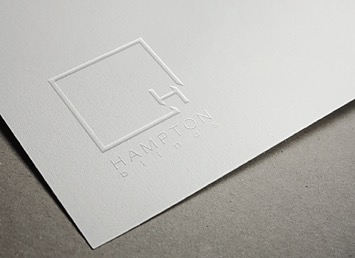 Mock up: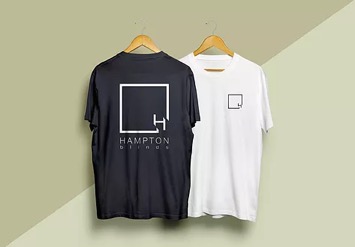 Client 6: Miami Salsa
Students studying Project Management were completing a real-life fundraiser project for a selected Charity as part of their studies. A group of students required artwork for their Salsa event to be held at the Miami Marketta. Designer Amanda Duarte was able to create a final poster that embodied the energy that the event itself promised.  A3 posters and a Facebook cover image was created to promote the fundraising event.
Designed by Amanda Duarte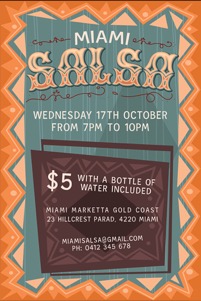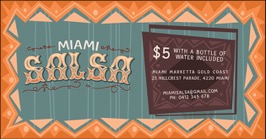 Client 7: Fly4Sport
e studio 101 designers have created designs for plenty of local businesses, but we also cater for international clients. Fly4Sport is a Czech Republic travel business that was looking for a new logo. The business owner had heard of e studio 101 and approached our Art Director for guidance and design assistance. Several designers pitched solutions and finally, Patricia Ott's design was chosen. This logo is now appearing on their Facebook page, website and was also featured on team wetsuits at an international triathlon tournament held in Hawaii recently.
See the designs live on Fly4Sport's website here.
Designed by Patricia Ott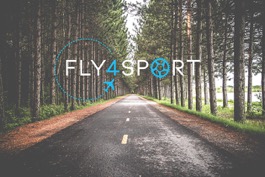 Chat to the team at e studio 101 today about rebranding, logo design or design collateral via the website or email.